How Much is a Portable Storage Unit? Monthly Storage Unit Cost Guidelines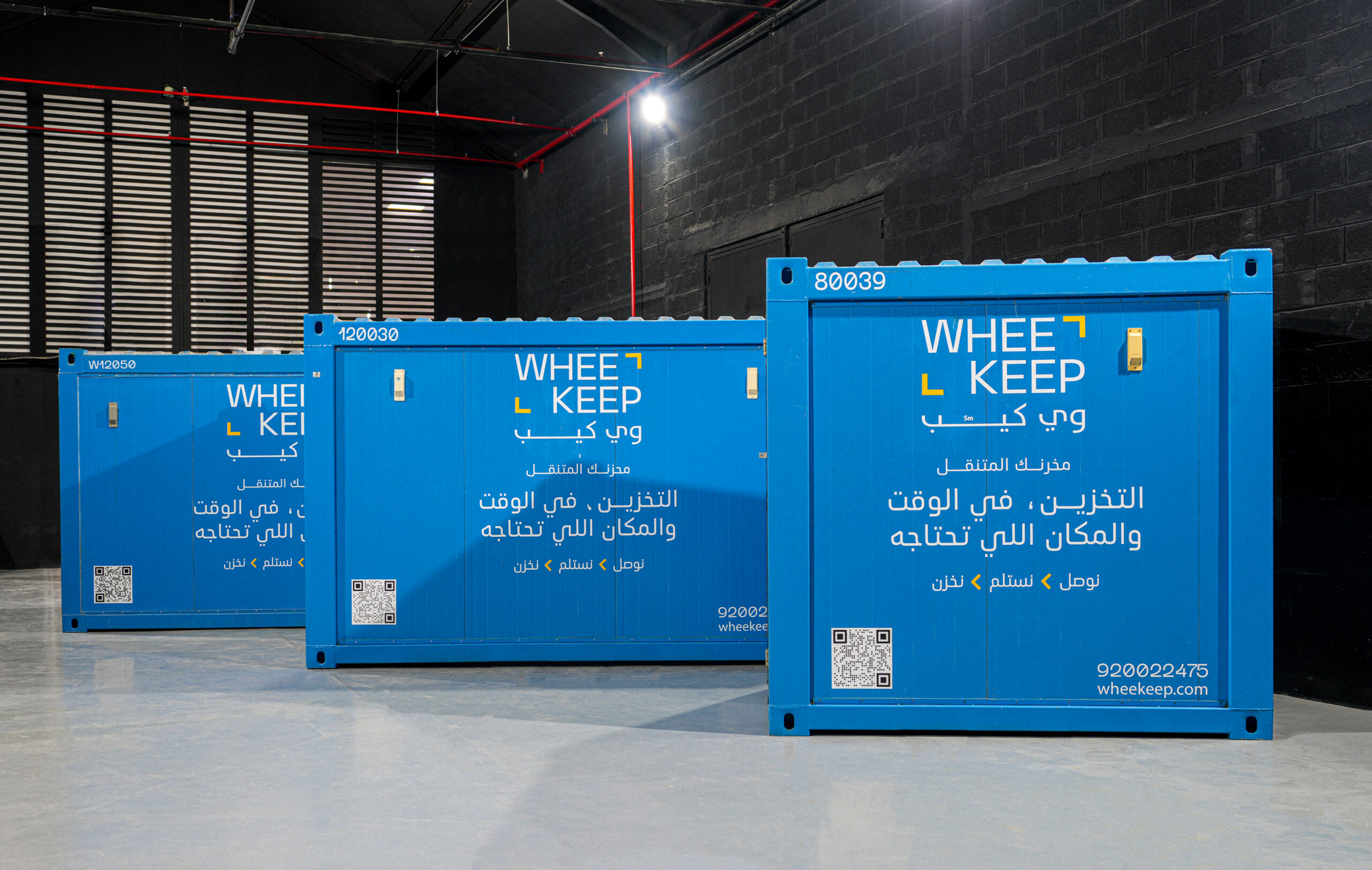 Whether you're looking to declutter your home or need a place to store your furniture as you're preparing to move, a portable storage unit can be a great solution when you need some extra storage space. 
However, before you rent a portable storage unit, it's essential to understand storage unit costs, and make sure it's factored into your budget. So, how much is a portable storage unit? That's what we'll discuss today. 
From size and location to additional services and hidden fees, we'll delve into the essential details that can impact your budget, ensuring you make an informed decision when it comes to your storage needs and helping you choose the right storage solution for your budget. 
What Affects the Average Cost of Storage Units?
The cost of renting a storage unit is not a one-size-fits-all scenario. It can vary significantly based on several key factors that should be carefully considered before committing to a rental. So, what factors affect the cost of storage units, and how much is a portable storage unit? Let's take a look. 
Size Matters: How Unit Dimensions Impact Price
The size of the storage unit is perhaps the most significant factor influencing its monthly cost. Storage units come in various sizes, ranging from small lockers suitable for a few boxes to expansive spaces that can accommodate the contents of an entire home. 
As a rule of thumb, the larger the unit, the higher the monthly cost. To choose the right size, you should evaluate the volume of items you need to store. Choose a unit that lets you store your belongings comfortably.
Duration of Rental: Short-Term vs Long-Term Storage Costs
Some storage unit providers often offer different pricing structures for short-term and long-term rentals. 
Short-term rentals, such as month-to-month agreements, can be more expensive on a monthly basis but provide flexibility if you don't require storage for an extended period. 
For example, if you're looking for an apartment and could move at a moment's notice, you don't want to be locked into a lengthy contract.
Features and Amenities: Climate Control, Security, and Insurance Options
Storage facilities offer a range of features and amenities that can impact the cost of your unit. Climate-controlled units, designed to protect sensitive items, typically come at a premium. 
Enhanced security measures, such as surveillance cameras, gated access, and on-site personnel, can also influence pricing. 
How much is a portable storage unit that comes with all the bells and whistles? In general, you can expect to pay more for a climate-controlled unit that's under 24/7 surveillance, but you'll also have the added peace of mind that your belongings are safe and secure.
At the end of the day, it's up to you to weight up your options and choose a unit that suits both your budget and your needs. 
Seasonal Demand Fluctuations: When is Storage Most and Least Expensive?
Storage unit costs can fluctuate seasonally. How much does a storage unit cost in summer? Demand for storage tends to be highest during the summer months when people move, renovate, or store recreational equipment. Consequently, prices may be higher during these peak seasons. 
How much is a portable storage unit during winter? You may find more affordable rates during the off-peak months. Planning your storage needs with these fluctuations in mind can help you secure a more budget-friendly storage solution.
So, How Much is a Portable Storage Unit?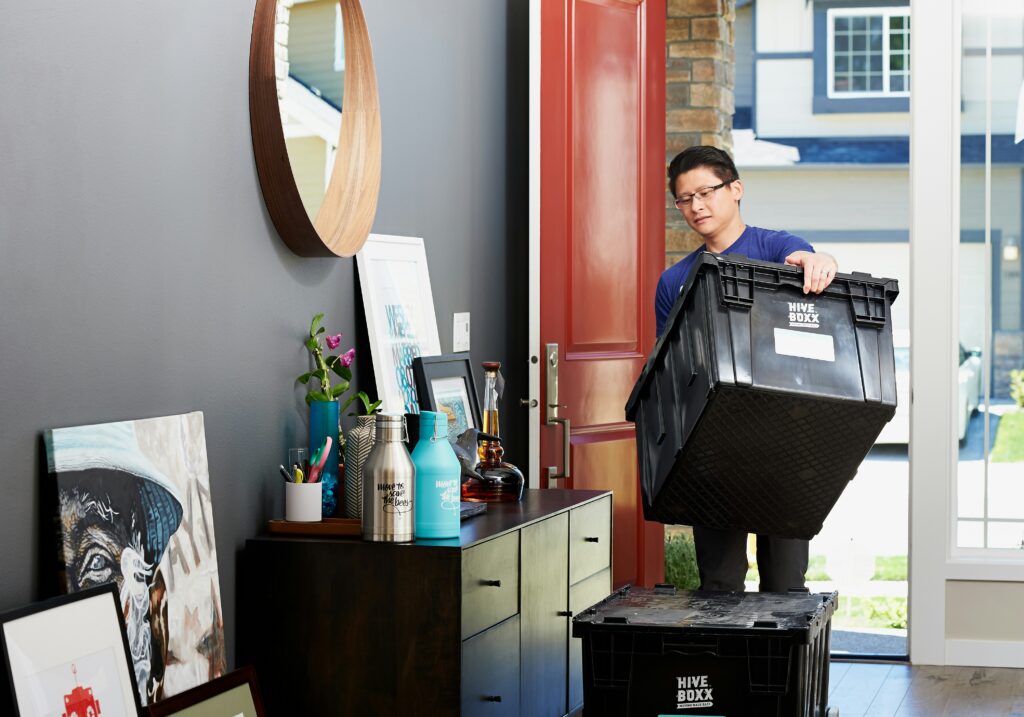 Portable storage units offer convenience and flexibility, but understanding their costs is crucial to making an informed decision. So, how much is a portable storage unit? Let's take a look at how monthly storage unit costs work. 
Price Ranges: From Compact to Large Units
Portable storage units come in various sizes, allowing you to select the one that best fits your needs. The monthly cost of these units can vary significantly depending on their dimensions. 
Depending on your location, the average cost of a large storage unit can be twice as high as a small unit. Make sure you understand which sized unit you'll need, as it will have a big impact on your budgeting. 
Comparing Costs: Portable Units vs Traditional Storage Facilities
Comparing the cost of portable storage units to traditional self-storage facilities is a key consideration. Portable storage units often come at a higher monthly cost when viewed in isolation, but they offer some important advantages. 
For one, they're convenient. We deliver a storage unit to your facility for you to fill and then we'll take it back when you're ready – storing it safely off-site. You can enjoy peace of mind knowing you're valuables are protected because only you have the keys to the lock. They're weatherproof and affordable.
How much does a storage unit cost if it's not portable? Traditional self-storage facilities may have lower base prices, but when you factor in transportation costs, time, and effort required to load and unload your belongings, the overall cost can end up similar to a portable storage unit. 
Additional Fees to Consider: Delivery, Pick-up, and Cancellation Policies
When calculating the cost of storage units, it's crucial to take into account additional fees that may apply. These fees can include delivery and pick-up charges, which vary depending on the distance between the storage facility and your location. 
Some providers offer free delivery and pick-up within a certain radius, while others may charge based on mileage. Also, make sure you understand the cancellation policy. If you need to end your rental early, some providers may charge cancellation fees, while others offer more flexible terms. 
Often, storage units that initially look more affordable contain additional fees, making them less affordable once you've read the fine print. Familiarizing yourself with these potential extra costs will help you budget accurately and avoid any surprises.
A Quick Word on Choosing a Provider Based on the Storage Unit Cost Alone…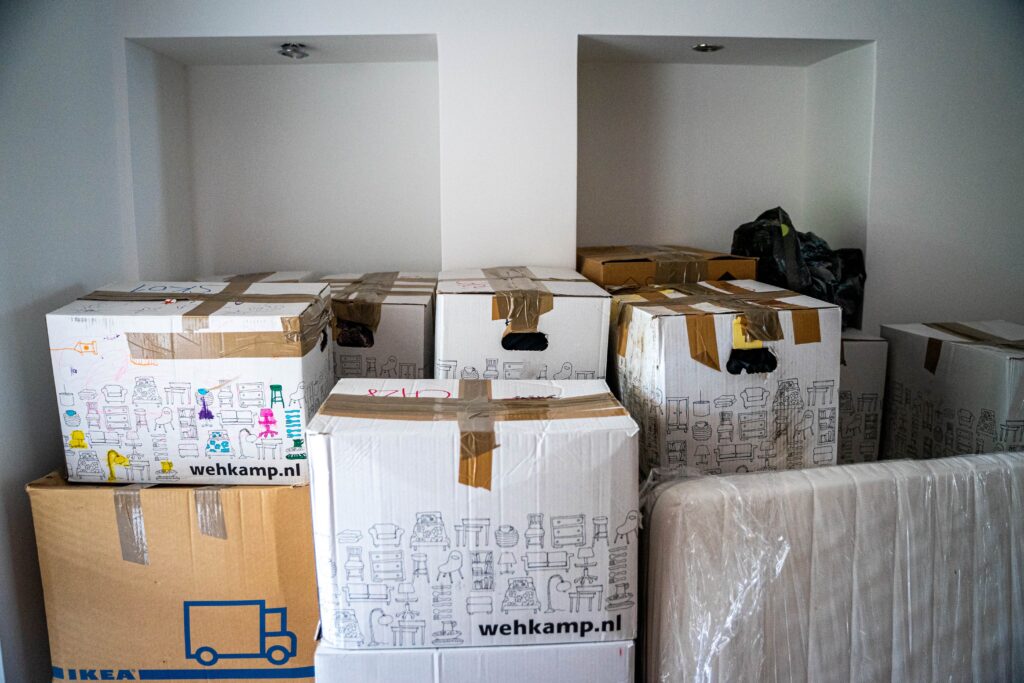 While it's always important to consider and understand the cost of a storage unit, it shouldn't be the only factor you base your decision on. Here's why. 
Avoiding the Stress That Comes With Trying to Fit Everything into a Smaller Unit
Opting for the smallest, least expensive storage unit might seem like a good way to save money, but it can lead to stress and frustration in the long run. If your unit is too small to comfortably fit your belongings, you may find yourself in a tight spot. 
This can make it difficult to pack your storage unit properly, and difficult to access your items once it's packed. It also increases the chances that some of your belongings become damaged as you're trying to fit everything into the unit. 
By spending a bit more money for a storage unit that's the right size, you'll have a much more relaxed packing experience, your belongings will be safe, and it will be easy for you to access items as needed. This peace of mind is almost always worth the extra cost. 
Enjoying Peace of Mind With a Trustworthy, Reliable Company
The reliability and trustworthiness of the storage unit provider are paramount. A company that offers a lower price but fails to meet your storage needs or lacks security and customer support can result in a stressful experience. 
To ensure your items are safe and accessible when you need them, it's crucial to select a reputable and dependable storage provider. Read customer reviews, ask for recommendations, and research the company's history and track record. 
Even if a trustworthy provider has slightly higher costs, the peace of mind you'll gain is invaluable, knowing that your possessions are in safe, capable hands.
Get the Best Value and Experience By Choosing WheeKeep Portable Storage Units!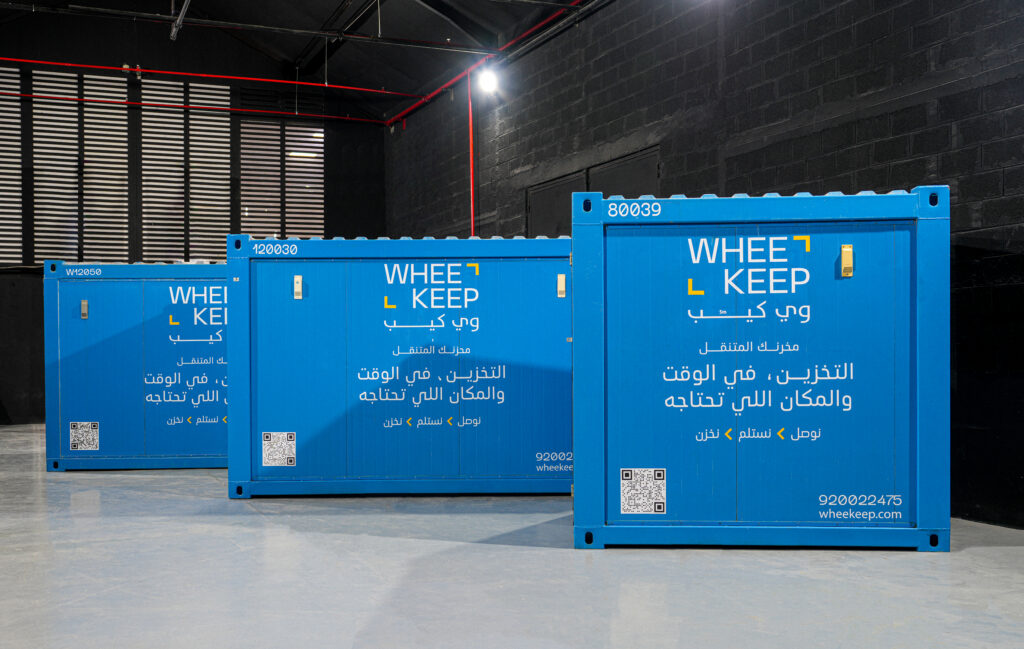 If you're looking for reliable, simple storage solutions tailored to your specific needs, you've come to the right place! WheeKeep delivers portable storage units to your door, allowing you to fill your unit on your terms. 
Once you're done, you can store your unit on-site until you're done, then give us a call and we'll come and collect the unit. Or, if you're not looking for on site storage units, we can take the unit to our secure storage facility, where your belongings will be safely waiting for you. 
Whether you're looking for self storage or simple moving storage units, we have you covered. Not sure which size storage unit you need? Our online, free storage space calculator lets you explore your options and help you choose the right unit to comfortably fit your belongings. 
How much does a storage unit cost from WheeKeep? We have a range of packages available, depending on the size of unit you require and your specific needs. Don't hesitate to reach out to us for more information! 
Closing Thoughts on the Monthly Storage Unit Cost
While it's important to consider your budget when choosing a storage unit, you shouldn't base your entire decision on the price tag alone. When it comes to keeping your belongings safe and secure, it's important not to cut corners or settle for a poor-quality solution. 
For added peace of mind and the protection of your precious items, choose the best quality storage unit you can afford – it will help you sleep at night! 
At WheeKeep, we have a versatile selection of storage solutions to suit every budget. With weather-resistant, secure, insulated storage units, and 24/7 video surveillance at our storage facility, your money goes further at WheeKeep.
Enjoy stress-free storage and safe, secure belongings – call WheeKeep today to discuss your storage needs!
Extra Home Space
When you need extra space around your home or garden, our portable Wheekeep units offer the ideal home Wheekeep solution. Simply pack any goods you'd like to store (for example sporting equipment, tools, spare furniture or collectables) into one of our portable Wheekeep boxes and we'll keep it safe and secure until you need them.
Extra Home Space 2
When you need extra space around your home or garden, our portable Wheekeep units offer the ideal home Wheekeep solution. Simply pack any goods you'd like to store (for example sporting equipment, tools, spare furniture or collectables) into one of our portable Wheekeep boxes and we'll keep it safe and secure until you need them.